Technology
The new state of alarm imposes a mandatory curfew from 11 p.m. to 6 a.m. and prohibits travel between the autonomous communities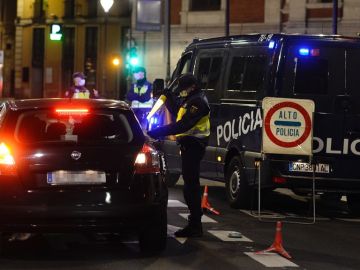 After the approval of the state of alarm throughout the country, a curfew was imposed from 11:00 p.m. to 6:00 a.m., although in night mobility the Autonomous Communities will have leeway so that they can move forward the limitation of one hour, that is to say at 22 h 00, or to be able to delay it by one hour until 7 h 00. And it is that this new state of alert will be managed by the autonomous communities themselves, which now have the delegated competence of the government.
The government has already announced that there will be a long state of alert and, although it has been confirmed that the request is for 15 days, the executive intends to seek an extension until April, or six months. In principle, in this extension, the government would have the support of the PNV, the Catalan independence parties and also the citizens.
There will be no home containment, but you will not be able to move between the CCAA
Despite the fact that this time there will be no home confinement, as happened in March, the government is banning mobility between the autonomous communities, while stressing that this may change depending on the development of the epidemiological situation.
This is reminiscent of the situation we experienced last May regarding the phase change, so that if there are Autonomous Communities that improve their situation and neighboring Autonomous Communities as well, this ban can be lifted, although for the moment this decree either establishes the prohibition of movement between communities.