Technology
The number of COVID-19 infections will peak in Spain at the end of November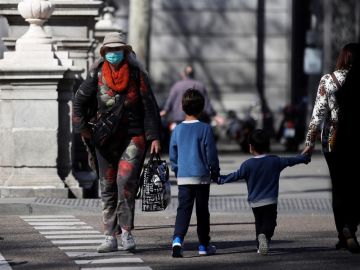 Publication: Friday, November 13, 2020 09:53
The number of infections will peak in Spain at the end of November, the number of hospitalizations will continue to increase until the beginning of December and the number of deaths until the beginning of 2021. This is what the researchers of the Polytechnic University of Valencia (UPV) and the Higher Council for Scientific Investigations (SCCI).
Using a computational model, the researchers simulated what would be the result of the early use of antivirals against COVID-19, once they are available, and their impact on the course of the pandemic in our country, according to the UPV. The report, published in the journal "Chaos, Solitons & Fractals", concludes that antivirals would help significantly reduce the incidence of the virus and prevent a collapse of the health system.
"Until an effective vaccine is found, it is necessary to continue to strictly adhere to safety measures, but, in addition, the use of appropriate antivirals could be a good option to alleviate symptoms, control severity and prevent transmission, "says José María Benlloch, CSIC research professor and director of the Instrumentation Institute for Molecular Imaging (I3M), a joint center of the Polytechnic University of Valencia and CSIC.
In the study, the researchers analyzed how the pandemic curve would evolve in four different scenarios, and in the first of them, they simulate the incidence of the virus without having a universal antiviral, which is the current situation.
In this case, the figures provided by the calculation model are that the number of infections will continue to increase in November, until reaching its maximum towards the end of this month, the number of hospitalized patients would also continue to increase until in the first days of December and the number of deaths until the beginning of 2021. "We carried out these simulations in June and, unfortunately, reality confirms the results that we obtained there", explains Rafael Villanueva, researcher at the Institute of multidisciplinary mathematics (IMM) of the Polytechnic University of Valencia.
Villanueva warns that, if the trend continues, for the last days of this month and early December, the figures produced by the model are "worrying" and that is why he calls for "everyone's responsibility".