Technology
The PP does not specify whether it will support the state of alarm approved by the government; Cs second, but with conditions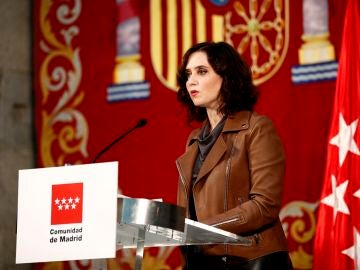 The autonomies already have a regulatory framework to implement new restrictive measures. "I am happy that 17 different responses have been offered to the pandemic ravaging Spain," said the president of the region of Murcia, Fernando López Miras. From that day on, restrictions on mobility are protected by the state of alarm, which the Murcian ruler also appreciated.
"Although late, decisions have been made and they are welcome. I offer loyalty and a helping hand to fight the disease together," López Miras continued. For his part, from Asturias, its president defends them: they are the result, according to what he has learned, of the analysis of technicians and experts in public health.
As for the Basque Country, it is preparing: as reported by Lehendakaritza, the state of alert gives them "necessary leeway" to take new restrictive measures; rule, on the other hand, insufficient for the Generalitat of Catalonia. "We can only do night confinements", criticized Miquel Sámper, Minister of the Interior of the Generalitat.
In contrast, in the Community of Madrid, there was an atmosphere of satisfaction. According to regional government sources at LaSexta, this decree respects their measures. And to get support, the president of Castilla-La Mancha, Emiliano García Page, asks for the same thing he has achieved in his autonomy. "Support and a consensus like the one we obtained in Castile-La Mancha with the PP and Ciudadanos in this new scenario."
From the PSOE, they insist on "abandoning the confrontation". "We are concerned that ten minutes after the Prime Minister's intervention, there were already several representatives of the People's Party criticizing," lamented Adriana Lastra, spokesperson for the Socialist group in Congress. And it is that, on social networks, the spokesperson of the popular, José Luis Martínez-Almeida, assured that the speech generates a "confusion".
In the Liarla Pardo program, Javier Maroto, spokesperson for the PP in the Senate, insisted on health reform: "If you have to choose between saving lives and supporting the government, the People's Party will save lives". The citizens support it, but with conditions. Thus expressed its president, Inés Arrimadas: "That the government assumes its responsibility, takes control of the situation and does not delegate to the autonomous communities."