Technology
The prosecution sends a new investigation into the King Emeritus to the Supreme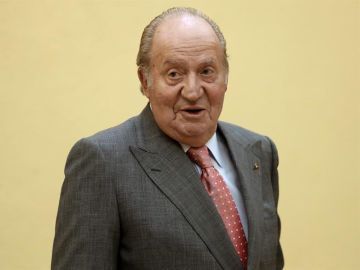 The state attorney general's office has transferred a new investigation into the king emeritus of anti-corruption to the Supreme Court, where an investigation is already open into the alleged payment of commissions to the king for the eTA in Mecca .
The institution headed by Dolores Delgado did not report on the content of this investigation, although its transfer to the Supreme Court prosecutor was reported on the same day elDiario.es published that Anticorrupción was investigating the expenses of opaque credit cards by kings emeritus and some of their grandchildren.
As the prosecution pointed out to LaSexta, there are inaccuracies in what is published by this digital newspaper, but they do not elaborate further.
The Supreme Prosecutor's Office has already resumed the investigation opened by Anti-Corruption last June "when the current King Emeritus, Mr. Juan Carlos de Borbón, was involved – as in this case – in the events investigated, which was brought before the Supreme Court ", they point to a note that only mentions King Juan Carlos.
Therefore, they explain, it was decided to refer "the processing of the procedure, as in the above, to the General Prosecutor for Criminal Cases, Juan Ignacio Campos, Delegate for Economic Crimes, so that with the prosecutors who appointed, continue the investigation opened by the anti-corruption prosecution. "
In addition, an internal investigation was opened for leaking information on the opaque maps published by elDiario.es. This investigation was opened on October 29.
According to information from elDiario.es known on Tuesday, it was the expenses of the various credit cards used by King Juan Carlos, Queen Sofía and some of their grandchildren that Anti-Corruption had started to investigate. Also the origin of the funds with which they were covered, since it is money from abroad.
The criminal indications on these cards are after his abdication – they correspond to the years 2016, 2017 and 2018, according to the newspaper's sources, and he abdicated in 2014 – so possible crimes in this irregular flow of money may be traced to Juan Carlos I and the former queen consort. King Emeritus and Queen Sofia are evaluated, so this investigation, if successful, will be conducted by the Second Chamber of the Supreme Court.
In any case, these possible crimes are not linked to the judicial inquiry into the 65 million euros that Juan Carlos de Borbón received from Saudi Arabia in 2008 and which, in 2012, were transferred to his then lover, Corinna Larsen.