Technology
The PSOE accuses the PP of persisting in the "blockade" of the reform of the CGPJ presented with Podemos to Congress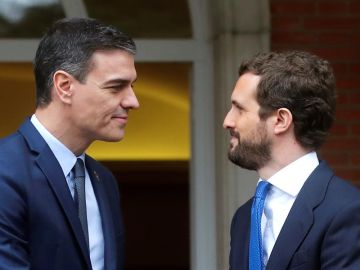 Published: Tuesday December 15 2020 18:55
The reform promoted by the PSOE and United We Can to limit the functions of the General Judicial Council (CGPJ) continues without the support of the opposition party on the day of its presentation to the Congress of Deputies. The president of the government, Pedro Sánchez, had a telephone conversation with the head of the PP in an attempt to make progress, but without success, according to sources from Moncloa.
The Socialists accuse the People's Party of maintaining a "blocking position", despite the "Prime Minister's" new call to fully comply with the letter of the 1978 Constitution ". However, in recent days, members of the executive, such as the Minister of Justice, the spokesperson for the PSOE in Congress or the spokesperson for the minister have assured that there is an agreement. "There is an agreement with the PP only pending the decision to execute it," said María Jesús Montero.
The PP, for its part, has constantly reaffirmed its red lines in this conversation: the withdrawal of the bill that wants to lower the majority to elect members and that United we can not be part of the negotiation. In addition, PP sources criticize the fact that Sánchez took "fifty-five days" to contact Casado again and assure that "there is no progress because Sánchez does not meet the conditions laid down".
With this conversation, which lasted just under an hour, Sánchez sought to unblock the renewal of several of the main constitutional bodies he is meeting today with Podemos in the Congress of Deputies. The same sources indicate that Sánchez conveyed to the leader of the opposition the "disposition" of the Executive to "conclude country agreements with his party".
Sánchez also insisted on "the importance of complying with the constitutional mandate" which involves the renewal of bodies such as the CGPJ, the Constitutional Court, the ombudsman and the board of directors of RTVE, some of which for more than two years. outside the term of its renewal.