Technology
The Valencian Community closes the perimeter from tomorrow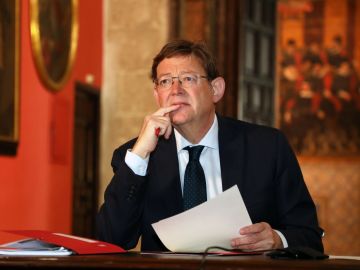 Updated: Thursday, October 29, 2020 9:13 PM
Published on: 10/29/2020 20:21
The president of the Generalitat Valenciana, Ximo Puig, announced the confinement of the Community from this Friday, October 30 at 12 noon and for a period of seven days. Instead, the population will be able to move "freely" between municipalities, regions or provinces. "It is only forbidden to enter or leave the Valencian Community", Puig clarified.
The Valencian government has indicated that this measure is adopted to strengthen the prevention strategy indicated by public health experts, but also out of "solidarity" with the rest of the Spanish territories which are worse off, and due to "inaction and the confusion that some governments generate. "Also, the president of the region stressed" that it is necessary to avoid more drastic measures which affect the social and economic life of families ".
In front of the Todos los Santos bridge, the different communities have gradually announced perimeter closures for their territories. A measure that contains the mobility of citizens between provinces during these days and, therefore, tries to contain the contagion of the coronavirus.
Puig stressed that "nothing is worth more than a life", so he assures that he will always put "the health before the economy". In addition, in the most affected areas, capacity restrictions have been tightened, which now have a limit of one third in closed places and half in open spaces.