Technology
These are all the measures included in the new regulation decreed by the government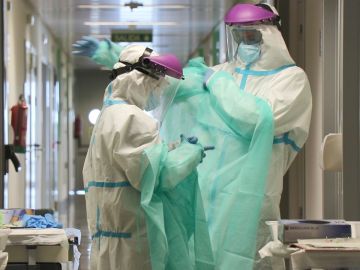 Updated: Sunday, October 25, 2020 3:36 PM
Published on: 25.10.2020 15:35
Pedro Sánchez has already announced at a press conference held at the Palacio de la Moncloa the approval of the new state of alarm to stop the expansion of the coronavirus in the second wave suffered by Spain. The chief executive, who spoke to the media after the extraordinary cabinet meeting, explained what measures, limitations and prohibitions are included in the new rule.
The state of alarm is accompanied by a new curfew (although Sánchez prefers not to call it that because "it has other very different connotations") which will not allow night mobility from 11 pm to 6 am . The communities, which on this occasion become delegated authorities for the management of this state of alert on their territory, may decide to shorten or delay this schedule by one hour of margin.
Although the CCAA acquires more power regarding the state of alert declared in March, but a space of co-governance is established, which on this occasion will be the "Interterritorial Health Council". Meetings in the public or private sphere are also limited to six people, although in this sense the Communities will have the power to decide whether these meetings are further restricted.
The same goes for the entry and exit of citizens from one autonomous territory to another, the permission of which belongs to the regional leaders. All with a clear message from the government: "There is no general confinement", but the longer you stay at home, the better. In other words, the more we limit travel and social contact, the faster we go towards equilibrium.