Technology
These are the days and times when you will not be able to leave or enter the area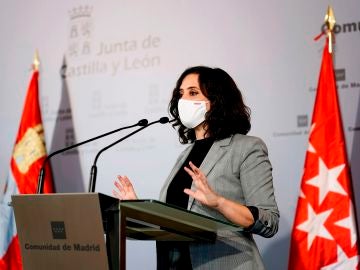 Updated: Thursday, October 29, 2020 9:39 PM
Published on: 10/29/2020 9:27 PM
Isabel Díaz Ayuso won the pulse of the central government and finally received the approval of Health to be able to approve the closure of the perimeter for days, by which it will not be possible to leave the area during the bridges of Todos los Santos and La Almudena.
More precisely, the Community of Madrid will be closed perimeter from midnight on Friday October 30, until Tuesday November 3 at midnight, and from Friday November 6 at midnight until Tuesday November 10 at midnight.
On the other hand, the region establishes exceptions for duly justified trips that occur due to assistance to health centers, services and establishments; for compliance with professional, professional, commercial, institutional or legal obligations; attendance at university, teaching and education centers, including nursery schools.
Also included in these exceptions are return to the place of habitual or family residence, care for the elderly, minors, dependents, disabled people or in particular vulnerable people.
Likewise, it is possible to leave or enter the region in the event of travel to financial and insurance entities or service stations in neighboring territories; required or urgent actions before public, judicial or notarial bodies; renewals of permits and official documents, as well as other administrative procedures that cannot be postponed; take official exams or tests that cannot be postponed; or in case of force majeure. However, transit journeys through the region are permitted.
The rest of the restrictions remain in effect
On the other hand, all the measures previously announced in the region remain in force, such as the ban on staying on public roads between 00:00 and 06:00, or the maintenance of basic health zones with restrictions on mobility, hours and hours. gauging or attendance of cemeteries located in these confined areas.
Likewise, the limit to a maximum of six people follows participation in meetings for the development of any activity or event of a family or social nature, whether they live together or not, or the capacity of 50% in places of worship. , where it must be guaranteed the general safety and hygiene measures dictated by the health authorities and the use of a mask are mandatory.
However, in restricted basic health zones, attendance at places of worship cannot exceed one third of their capacity and the minimum interpersonal distance of 1.5 meters and the use of a mask must be guaranteed in all cases. In this case, citizens of these neighborhoods will only be able to go to a cemetery outside their neighborhood to attend a funeral.