Technology
these are the models that could be applied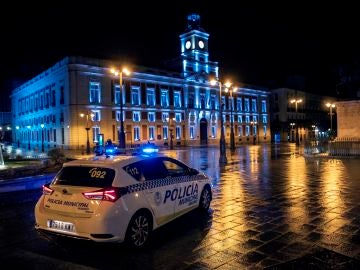 Publication: Monday, November 2, 2020 10:41
The shadow of house arrest hangs over Spain again. The government excludes for the moment applying this restriction, even if some regional presidents consider that if the data on the coronaviruses do not improve in the coming days, this measure should be again enacted.
To carry out home kidnappings, a new state of alert should be declared because the one published on October 25 does not provide legal cover to achieve this type of restriction. Measures that some experts in the field see increasingly similar.
Indeed, in the European environment, there are already several countries which have decided to return to this type of confinement in the face of a second wave which continues to show an upward trend. However, not all governments have applied these restrictions in the same way.
Confinement but with open schools
In Spain, it could follow in the wake of France, which has decreed house arrest, at least, until December 1. However, it will be less restrictive than that of the worst months of this health crisis. Citizens will be able to go out one hour a day, one kilometer from their home, to walk or play sports.
Unlike the first confinement, visits can be made to nursing homes and all educational centers will remain open so that their students can follow face-to-face classes. Likewise, the borders with the countries of the European Union will remain open, but nationals of third countries will not be able to access the country, with some exceptions.
Closure of schools and non-essential activity
This is the option the Belgian government has chosen. In the middle of the second wave and with a curve that grows almost vertically, the executive ordered the closure, for a month, of all companies whose activity is not essential and involves contact with customers, such as c This is the case with restaurants or hairdressing salons. In addition, he ordered the closure of all educational centers until the middle of this month.
For its part, Germany has ordered the closure of the catering and the suspension of leisure, cultural and non-professional sports activities. For now, the educational centers here will remain open and home meetings are limited to 10 people.
The Austrian parliament also approved new restrictions which will be in effect until November 30. There will be a curfew between 8:00 p.m. and 6:00 a.m., all hotels will be closed – with the exception of restaurants that serve at home – all cultural activities will be suspended and sporting events will have to be held without the public. Education centers will remain open, but older students will need to take online classes.
Confinements by agglomeration
Spain could also follow the lead of Portugal, which has announced house arrest in municipalities with an incidence of more than 240 cases per 100,000 inhabitants in the last 14 days. According to EFE, this concerns 121 Portuguese cities, with 7.1 million inhabitants.
In confined areas, it is possible to assist to go to work or to educational centers, to receive health care, to care for the elderly and / or dependents, to make the purchase or for other duly justified reasons. Unlike the first childbirth, you can go out for physical exercise.
Meanwhile, Boris Johnson has announced house arrest will be ordered in England from next Thursday. Citizens will be able to go out on the street for duly justified reasons, such as those mentioned above, and will be able to practice outdoor sports with cohabitants.