Technology
They are already among the outbreaks with the most contagions of the second wave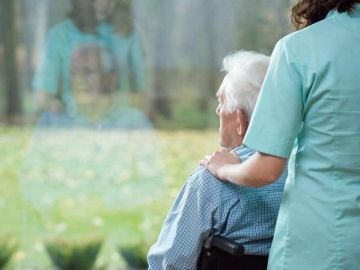 Updated: Sunday, November 8, 2020 3:13 PM
Published on: 08.11.2020 14:56
First death from covid among the elderly living in a center in Ribadumia, in Pontevedra. It becomes the most serious active outbreak in Galicia, with 74 positive cases among users and 28 staff. "We need to train workers in pandemics, and this is an obligation of both companies and administrations," said Miguel Vázquez, president of the Platform for the Dignity of the Elderly (PLADIGMARE).
There are already 259 Galician workers and 441 infected users; Disturbing figures given that in the past six months there have already been more than 20,000 deaths with covid or compatible symptoms in nursing homes across Spain. "Between 16 and 18 people die every day," denounced Martín Durán, president of the Federation of Andalusian Organizations for the Elderly, who denounced the breaches of protocol.
"We see how the number of infections, deaths …", detailed Durán. And from the institution they insist: the only way to stop the virus in the centers for the elderly is to withdraw the positives and send them to hospitals or residential centers, but under no circumstances, as they recalled. PLADIGMARE, resort to the ban on receiving visits to residences.
"Residents cannot be punished for the lack of family visits," said Miguel Vázquez. In fact, in Castile and León, the Superior Court of Justice has just approved it. There, a record has been broken in the past 24 hours: 39 deaths and more than 2,200 infections were recorded in one day.