Technology
They detect a COVID-19 epidemic with 64 positives in a residence in Valencia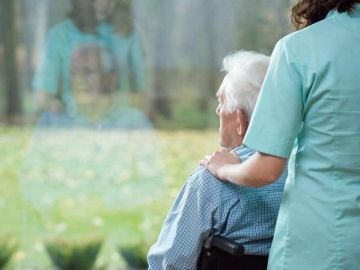 An epidemic detected in the La Saleta nursing home, in the city of Pobla de Vallbona (Valencia), has left at least 64 positive, as reported by the city council in a press release. Most of them are asymptomatic, although one person is in serious condition and three others are hospitalized.
Public health is screening users, with results not ending until Monday or Tuesday, Health Ministry sources confirmed. The residence informed council that 60 of the cases are asymptomatic and isolated from the rest of the users. In addition, one person is in serious condition and is being treated in the same residence, three others are hospitalized and, at the moment, there are no regrets of death.
The residence is in grade 2, so it receives support from the department of Arnau de Vilanova. For its part, Public Health also provides staff and takes care of the organization of the center and the collection of waste. Likewise, the hospital-at-home unit visits the center daily to monitor the health of residents and perform PCR tests.
The mayor of La Pobla de Vallbona, Josep Vicent Garcia, assured that the city council is in "permanent" contact with the center and offered "all its support". The mayor noted that "it is a difficult time for everyone" and guaranteed that the situation is "under the control of the health authorities".
García urged the population to take "maximum precautions" to "avoid contagion and comply with the measures established by the state of alarm and the decrees of the Ministry of Health". "The situation is under control", he defended, while stressing that "he cannot let us lower our guard and we must avoid the situations likely to provoke new outbreaks, whether of a social nature. or family ".
The city council appealed to the responsibility of the neighborhood and reiterated the need to "take extreme preventive measures, including hygiene, social distance and avoid meetings with family and friends to protect them and protect us all". Last Friday, another center for the elderly, in this case the Savia de Llíria residence, recorded 116 positive cases after screening carried out on all residents and workers of the center.
The center is one of 13 residences currently under active health surveillance in the Valencian Community. With all this, November is already the month with the most deaths in Community residence since May, since, in the absence of 15 days, 37 people died, a figure higher than that of September (34), October ( 26), June (19), August (five) and July (one). In addition, on the 10th, the worst death toll in residences was recorded since April 26th. On Tuesday, there were 15 deaths in the area of ​​residence, the highest figure since the 16 that occurred on April 26.