Technology
"They only serve to tell minors to come home alone and drunk"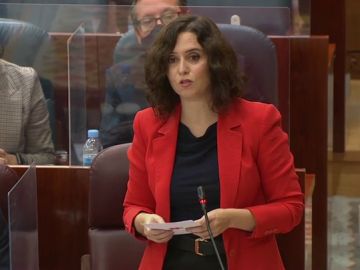 Frontal attack by Isabel Díaz Ayuso at United We Can for her policy in favor of children. This happened at the Madrid Assembly and after the intervention of Isa Serra, United We Can spokesperson in the Community of Madrid. "What has been your proposal so far for children and adolescents? Leave behind behind the backs of parents and arrive alone and drunk. I want other things for children with education, health, integration, dignity and values. This region is respectful and guarantor of all children, "said Díaz Ayuso.
Moments earlier, Isa Serra had criticized the Ayuso government for joining the "Vox campaign" against migrant children. "We have a pandemic over and he does not know how to protect the life of Madrid and he starts talking about menas. His colleagues at Vox are criminalizing these people who need rights and you are responsible for what is happening", defended Serra.
Díaz Ayuso insists that his government guarantees children's rights. In his opinion, all the minors in the Community have their "chance" and he assured that children without resources in the region "are less poor in Madrid than in other countries". "Do you know a child in Spain who is doing better since Pablo Iglesias is responsible for children's policies in this country?" He asked the camera.