Technology
"This is not an Ayuso-Sánchez war, there was no triumph"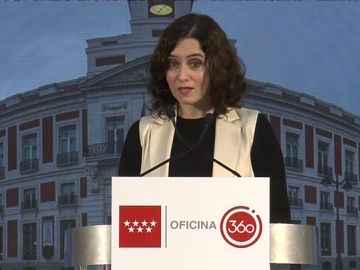 Posted: Friday October 30 2020 11:39
The president of the Community of Madrid, Isabel Díaz Ayuso, appeared after the government decision to allow the closure of the perimeter of the region for days.
Ayuso thanked Pedro Sánchez for taking this decision, adding that the decision "was not a triumph" for her at the political level.
"It was not a triumph because there is no war. It is not a war of Ayuso with Sánchez, nor of Sánchez with Ayuso; it is the defense of health policy. that we have implemented so far. The rest is noise, "he defends himself. Ayuso.
The government of the Community of Madrid wanted the region to be closed only on the perimeter of the days corresponding to the holidays of All Saints and Almudena. After receiving government approval, Ayuso said "nobody got away with it."
"There isn't a single study that shows the perimeter closure works"
"During the meeting with the presidents of Castilla-La Mancha and Castilla y León, I told them that I was against the closure of the Community of Madrid without more, because there is not a single study that shows that it works, "Ayuso added during his appearance on Friday.
The regional president speaks of "surgical measures" when she mentions this closure for days, measures which, according to her, aim to do "as little damage as possible". "We can no longer cope with health and the economy," he adds.
A few minutes earlier, Antonio Zapatero and Elena Andradas had appeared to announce the extension of restrictive measures to three new basic health zones in the Community of Madrid, going from 32 to 35.
Madrid's Deputy Minister of Public Health and the COVID-19 plan and the Director General of Public Health have transferred the "downward trend" of the pandemic, asking citizens to "stay at home" as much as possible.