Technology
This is the holiday calendar in Spain for 2021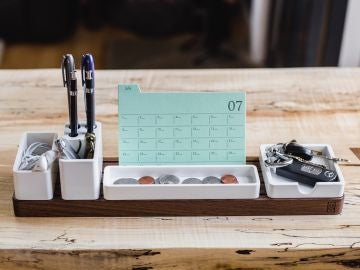 Publication: Friday, November 6, 2020 5:06 AM
There are barely two months left to welcome 2021 and with it the new work schedule, which will include the next vacation. In total, next year contains 14 non-working days including eight public holidays. Thanks to them, Spanish workers will be able to enjoy two big bridges: one in October and the other in December.
In concrete terms, the first opportunity to take advantage of a few days off in a row will be almost at the end of the year: Tuesday, October 12, for Spain's National Day. The second of them, which will have five non-working days, will be December 6, Constitution Day, which falls on Monday, and December 8, Immaculate Day, Wednesday.
For these bridges, it will take almost a whole year. However, before you can enjoy other days off. The first will take place on Wednesday January 1 with the New Year. That same month, Wednesday January 6 (Epiphany of the Lord) will be a non-working day in all regions.
Three months later, the second national holiday will be celebrated, Good Friday (April 2). As for Thursday April 1 (Maundy Thursday), the communities could decide to move the celebration or not. In this sense, the first day of April will not work in all Autonomous Communities except Catalonia and the Valencian Community. A month later, Labor Day (May 1) will be held, which falls on a Saturday.
Workers' day will be followed by the two bridges in October and December. However, the Spaniards among them will be able to enjoy a long weekend: All Saints' Day, November 1, will fall on Monday. Finally, the last non-working day of next year will be Saturday, December 25, Christmas.
In summary, the 8 national holidays are:
Friday January 1 (New Year) Friday April 2 (Good Friday) Saturday May 1 (Labor Day) Tuesday October 12 (Spanish National Day) Monday November 1 (All Saints) Monday December 6 (Spanish Constitution Day) Wednesday December 8 (Immaculate Conception) Saturday December 25 (Nativity of the Lord).
In this way, Spanish workers will have a total of fourteen vacations over the next year, according to the resolution of the General Directorate of Labor published on Monday by the Official State Gazette (BOE).
Of these fourteen non-working days, eight will correspond to national holidays and will therefore be common to all the communities. On the other hand, among the total free days, four of them will be chosen by the autonomous communities and the municipalities reserve two more festivities.