Technology
This is the law that the coalition government intends to adopt to regulate the price of rents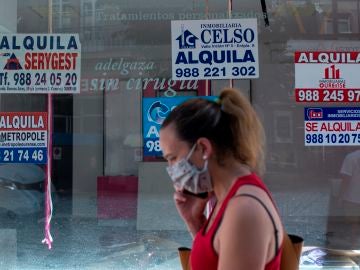 Posted: Tuesday October 27 2020 09:37
The Council of Ministers approved on Tuesday a proposal for a general state budget (PGE). Some accounts that consider, among other measures, the creation of a law that regulates the prices of rents in our country.
The goal of the PSOE and United We Can is for the law to be brought before the Council of Ministers within a maximum of three months and presented to the Congress of Deputies within a maximum of four months. To prepare the text, they will benefit from the support of the autonomous communities, municipal councils, tenants' unions and agents of the sector. They also want you to collect the following content:
Allow the Autonomous Communities and / or Town Halls to ensure that, on the basis of the Housing Rental Price Reference Index System developed by the Ministry of Transport, Mobility and the Urban Agenda, they can establish their price index according to an objective methodology and subject to periodic review.
· Validate the progress of the Autonomous Communities that have defined a rental price reference system, rationalizing the mechanisms that make its implementation possible.
Articulate mechanisms for these areas that can be completed by Local Administrations, in coordination with regional administrations, which can objectively and on the basis of technical criteria declare, temporarily and exceptionally, an urban area of ​​stressed market when there is produces an excessive and sustained increase in rental income.
These mechanisms will include:
at. Stressed market areas, determined on the basis of benchmark index systems. Here, containment mechanisms will be established, or possibly lower prices, for both new and existing contracts.
b. In all cases and in relation to the information obtained by the rental price index systems, unjustified increases in new leases will be contained, taking as a reference the price of the previous rental contract and limiting the authorized increases to situations that are presented. contained in the Housing Act.
In the appearance he offered with Pedro Sánchez, Pablo Iglesias said that this "policy is to choose which interests are defended". And this government, he said, "will take sides in favor of those who live on their salary and depend on it to pay the rent for their housing".
As indicated in the document, the leader of the purple formation recalled that "the social emergency requires to accelerate the objective" which had been set in the executive of the coalition to "intervene in the housing market and regulate the rental ".