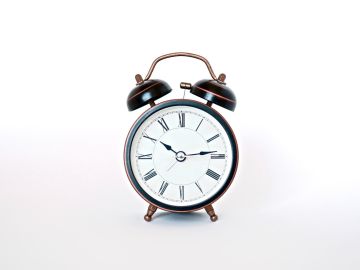 Posted: Saturday October 24 2020 07:36
At dawn this Sunday, citizens will still have an hour's sleep. Students will go to school when it is still dark, streetlights will light up the start of the working day, and many will show some kind of disorientation due to change. This Sunday, in the peninsula and the Balearic Islands, at 3:00 p.m., it will be 2:00 p.m. In the Canary Islands, at 2.00 it will be 1.00.
This time change takes place twice a year: the last Sunday in March, when the clock is brought forward due to the change from winter time to summer time, and the last Sunday in October. , as is the case tonight. However, since 2019, the member states of the European Union are aware that the daylight saving time is ticking.
In March last year, the European Parliament decided to end the half-yearly time changes, as reported on its website. The reason is based on a survey in which 80% of Europeans were in favor of the elimination and preferred the permanent introduction of daylight saving time. However, the EU has made it possible for each of the countries to take advantage of the weather they prefer. In other words, it's not that you are forced to choose a schedule, but that you are now free to decide whether you want to change what is there or not.
If we look at the results of the consultation led by the EU, in which nearly 5 million Europeans voted, the Spaniards were more than clear: 93% of those questioned approved the removal of the time change. In addition, the preferred period was summer, although experts advise against its choice.
As Adrián Cordero, laSexta meteorologist pointed out a few years ago, "the situation would be striking in winter". In Galicia, he would get up later than 10 a.m., while in the Balearic Islands, he would get up around 9 a.m. In addition, the sunset would also be much later.
In this way, there are many doubts about what Spain will decide in 2021, although experts have already spoken in favor of the chosen time being winter.