Technology
Total spring lockdown saved 4,000 lives in Spain, German study finds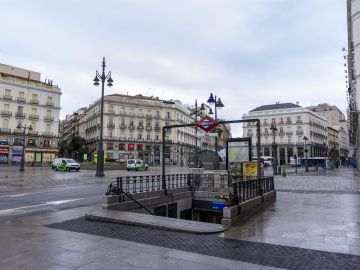 Updated: Monday, November 16, 2020 11:10 AM
Published on: 11/16/2020 11:04 AM
The lockdown decreed by the government during the worst months of the pandemic, in March, April and May, saved the lives of some 4,000 people. This was indicated by a German study, which indicates that the number of infections was reduced by 16% in the first two months.
The Leibniz Institute for Financial Research (SAFE) report concludes, moreover, more lives are saved the sooner measures are applied to stop the spread of the pandemic, such as restriction of contacts, partial closure of economic and educational activity, as well as hygiene rules.
The SAFE study calculates that if the state of alarm had not been declared in March with its respective restrictions, on May 14 the death toll from the coronavirus would have risen to 31,000 people, while the official figure on that date is of 27,000 fatal victims.
Likewise, the authors of this report point out that, if these measures had been applied earlier, the number of deaths would be significantly lower, a rule they understand goes beyond example and is general in nature. "The effectiveness of containment in Spain was significantly lower than if these (same) measures had been implemented a week earlier," said economist Alexander Ludwig, one of the study's leaders.
Key to this conclusion is the regional comparison of the effectiveness of measures taking into account the timing of the coronavirus expansion by territories, according to the study. "In areas that were at an early stage of the epidemic when the lockdown went into effect, the measures were more effective than in areas where the epidemic was at a more advanced stage," says Ludwig.
This research is based on a new empirical model developed by the SAFE authors that compares the spread of the disease and measures to contain it by region.