Technology
Unpaid overtime down 32.1% in the third quarter of 2020, the biggest drop since 2008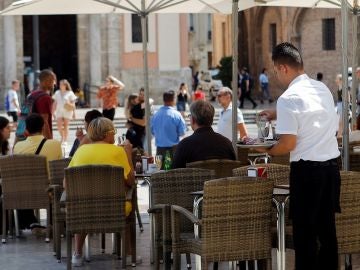 The number of unpaid overtime hours worked by employees during the week fell 32.1% in the third quarter of 2020 compared to the second, the largest quarterly decline in the historical series that began in 2008.
This is clear from the data from the Labor Force Survey (EPA) of the National Institute of Statistics (INE). The drop is the largest of a quarterly change and leaves the total third-quarter unpaid overtime figure at 2.32 million hours.
This amount is almost 1.1 million hours less than the record for the second quarter. In addition, the global figure is the third lowest in the all-time series, because in the third quarter of 2010 the record low of 2.21 million unpaid overtime was recorded and in the third quarter of last year, the second was recorded. minimum, with 2.22 million.
Unpaid overtime has declined in the third quarter of each year compared to the second since the start of the series in 2008. The 2.32 million unpaid hours mean that companies are "saving" 58,083 full-time jobs ( 40 hours) which are covered with overtime without paying.
This type of hours became less common in the third quarter than paid overtime, which totaled 3.06 million during that period. In variation from one year to another, unpaid overtime increased by 4.6%, since in the third quarter of 2019, it was 2.22 million.
By sex, men worked more unpaid overtime, 1,372,400, than women, who worked 950,900 hours. This is the usual trend since the start of the historical series considered by the INE, in 2008.
The sector in which companies " saved " the most full-time jobs in the third quarter thanks to these overtime was in manufacturing (7,135 jobs), followed by professional, scientific and technical activities (6,795) and of education (6,678).
In sum, the overtime hours worked by employees each week, paid and unpaid, fell to 5,384,700 hours at the end of September, i.e. 17.3% less compared to the period between April and June, and practically the same figure as a year ago.