Technology
"Until today, I haven't set foot on La Rambla"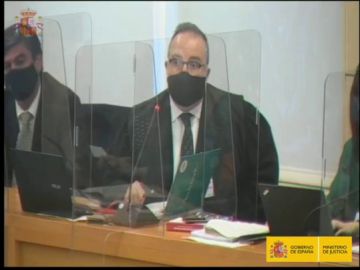 Posted: Thursday November 12, 2020 1:10 PM
"I was scared to go out, I didn't want to see anyone, I didn't trust anyone to see that a person could have done so much harm. This is how he recounted the consequences suffered by one of the victims of the La Rambla attack, who testified this Thursday before the National Court.
More than three years later, the victim, who worked in a hotel in the area and was injured in mass indignation, is still "on medication", before a trial which made him "remember what she gradually forgot ". .
"Coming back here, I saw him again," lamented the witness, very nervous, who burst into tears during his testimony.
As he explained, he was until February "without working, without being able to leave his home", following August 17, 2017, which cut his life. "My life has changed me a lot, to this day I haven't set foot on La Rambla, with the same fear and the same panic," he said.
The story of mass indignation
The woman recalled leaving work that day with a friend when the attack occurred. "At that point, I didn't realize that this van was coming towards us," he explained, indicating that "with the speed at which it was coming" he couldn't react.
"I took my friend with my arm, pushed her away, but the van already reached her and hit her with the mirror on the forehead," he recalls, explaining how they are both. fallen to the ground. "I didn't know anymore because people started to step on us," he says.
After "a few minutes of falling unconscious," he continued, he was able to get up and see "people lying on the ground" around him. "When I get up, I see the van driving straight ahead towards the boulevard, zigzagging and carrying pedestrians on La Rambla. At that point, I was shocked, "he said between tears.
As she explained, she saw her friend on the ground and, with a limp, turned her around, noticing that "her forehead was all swollen". "I took it and brought it to the store on the corner of La Rambla, where most of the injured were placed," he added.
The witness made this statement to the questions of the prosecution during the third session of the trial, in which the three accused – for whom the prosecution is asking for up to 41 years in prison – and members of the Mossos d'Esquadra have already spoken. Hearings are expected to last until December.