Technology
Until when, when will it come into force? What can we do?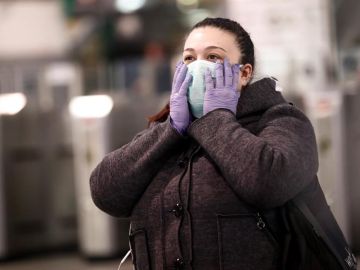 Updated: Sunday, October 25, 2020 2:31 PM
Published on: 25.10.2020 13:45
The government has already approved the state of alarm. With the signing of this decree, a night lock is put in place which will begin at 11:00 p.m. and last until 6:00 a.m. nationwide. They will come into effect tonight. At this stage, the autonomies will have some leeway to decide whether to advance or delay this curfew by one hour apart. This is not the only measure applied in this regard. Meetings will be limited to a maximum of six people.
While there is no home lockdown as such, there are restrictions on social gatherings and mobility between communities. They will be responsible for deciding whether to move from one autonomous region to another depending on the circumstances or the cause, such as the need to go to the workplace or to the doctor. On this occasion, and unlike in March, the presidents of the CCAA will assume the authority when it comes to applying the state of alarm in a concrete way.
For example, in the case of Catalonia, the night mobility restriction will come into effect between 10 p.m. and 6 a.m. Establishments open to the public must close at 9:00 p.m. In addition, the government is considering exceptions, particularly with regard to permission to return home.
In principle, the state of alarm approved by the Council of Ministers lasts 15 days. However, the government's intention is to extend its application, at least, until May. Precisely a few hours before it was already announced, it was going to be a long state of alarm. To extend its validity, the decree must be approved by the Congress of Deputies.
Spain continues to be one of the countries in Europe and the world most affected by the coronavirus epidemic. Health this Friday added 19,851 new cases and 231 more deaths since the last report. In the past seven days, 655 people have died, bringing the death toll since the start of the pandemic to 34,752.
Our country has also overcome the barrier of one million cases. Spain is the first European country to reach this figure, adding a total of 1,046,132 COVID-19 infections since the start of the health crisis. To fight the pandemic, the new state of alert will include the four levels of risk and their health recommendations. It is a "COVID traffic light" whose objective is to slow down the contagion curve in different situations.