Technology
Until when will the extension take place, when will the vote take place, will it take place?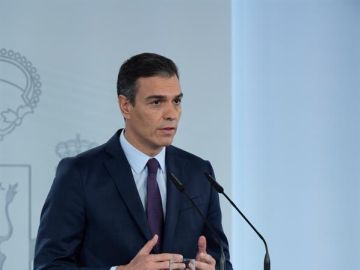 Posted: Monday October 26 2020 10:17
The Council of Ministers, this time in ordinary session, will approve this Tuesday the decree by which Congress is invited to extend the state of alert until May 9 of next year.
When will the debate take place in Congress?
The intention is for it to be debated and voted on in the lower house this Thursday. The session will begin with a presentation by a member of the government of the reasons why this extension is justified.
How many votes do you need?
The vote will require more votes for than against to pass. In principle, Sánchez would have enough votes, with 120 from the PSOE and 35 from Unidos Podemos totaling 155, but it is foreseeable that the PNV and the Junts and ERC will support him, since the Basque and Catalan governments were among the first to ask the executive to declare the state of alarm.
What will the PP, Cs and Vox do?
The citizens also declared that they would vote for, even if this Monday Inés Arrimadas warned that the prolongation of a state of alert for six months, as envisaged by the government, is "excessive". "Adequate legal protection is necessary. But six months for an extension (of the state of alert in Congress) is a long time, it is too long six months to approve a single extension. We will negotiate," he said. Arrimadas on the SER network.
Those who have not yet revealed who will vote are the most popular. Pablo Casado is expected to reveal the meaning of his vote on Monday, although none of the communities that requested the state of alert are from the PP. Vox has already suggested that they would vote "no".
Who supports him?
Catalonia, Euskadi, Navarre, Extremadura, Castile-La Mancha, Melilla, Asturias, Cantabria, the Valencian Community, the Balearic Islands and La Rioja are the regions which asked Pedro Sánchez for a state on Friday. alert and a national curfew.