Technology
Urkullu asks the government to declare a state of alert in the Basque Country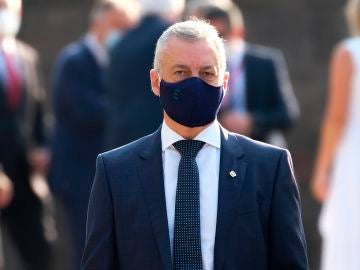 Updated: Friday, October 23, 2020 2:38 PM
Published on: 10/23/2020 2:22 PM
Iñigo Urkullu called on the government to declare a state of alarm in the Basque Country. This was confirmed by Lehendakaritza sources to LaSexta, informing that they transferred to the chief executive "the will to act as quickly as possible to preserve the health of all citizens".
The demand comes just a day after the Basque Country Superior Court of Justice (TSJPV) decided not to allow the restrictive measure that limits meetings to six people in the region to curb the coronavirus.
Although the Lehendakari has transferred to the chief executive that this state of alert is managed by the government of its autonomous community in coordination with the state authorities.
News awaiting expansion