Technology
Venezuelan opposition leader Leopoldo López leaves Venezuela and will be in Spain "very soon"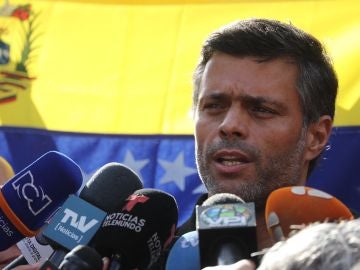 Posted: Saturday October 24 2020 19:20
Venezuelan opposition leader Leopoldo López has left Venezuela and will be in Spain "very soon", as his father assured LaSexta. López left the Spanish embassy in Caracas, where he had been since April 30, 2019, and has already crossed the border into Colombia, according to opposition sources.
His father, Leopoldo López Gil, also assured laSexta that "after six years" without seeing him, he "really wants to give him a hug". The leader was sentenced to nearly 14 years in prison in 2015 for, according to Venezuelan justice, inciting violence during the 2014 opposition revolts against the Maduro government. After passing through the Ramo Verde military prison in Caracas, he was placed under house arrest.
López fled to the Spanish Embassy in Caracas after Operation Libertad, an attempted military coup against Maduro in which López was released from house arrest by his own captors. He could not apply for asylum because Spanish law only allowed him to do so on national territory, so he remains a "guest" and with a limitation of his political activity.
In June, the American newspaper "The Wall Street Journal" called López an ideologue and organizer of Operation Gideon, an attempted coup against the government of President Nicolás Maduro that was frustrated in early May. López denied this relationship. His wife, Lilian Tintori, his son and the rest of his family live in Spain. His father, Leopoldo López Gil, is an MEP from the People's Party.