Technology
Victims of La Rambla attack call for accused to be convicted of murder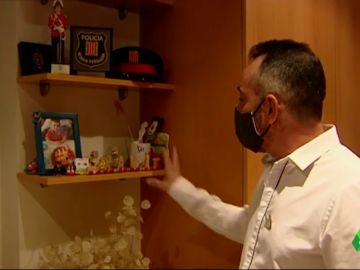 Xavi's father, Francisco, remembers the games he shared with his son more than three years later. The little boy was killed in the La Rambla bombing in Barcelona in 2017.
Today, his father tells how he lived these years and how difficult it is for him to open the trial, which began this Tuesday before the National Court.
"The subject of the trial reopens everything, it seems that it just happened", he laments, explaining that the loss of Xavi "is not something that can be forgotten". "Every time there's a birthday, the Kings… it's everyday," he said.
His wish is that the whole truth be discovered and that justice be done. "There are videos that show these kids making explosives with the others, with the others who died," he says.
"What happens if they are not convicted of murderers, and are convicted as collaborators of an armed gang? That the state does not have to compensate the victims", he denounces .
In addition, Xavi's parents demand that the state be held accountable for regulating the sale of explosives precursors. "It is impossible that any of us, or these boys, could go to a pharmacy and quietly buy 250 kilos, 300 kilos, of material used to make explosives," said his lawyer, Jaume Alonso-Cuevillas today.
Unlike the prosecution, the victims ask that the accused be found guilty of terrorist murder and not as a collaborator. "There was a criminal plan between them all, therefore these two people had a functional control of the fact and they contributed to the realization of the criminal plan", defended Antonio Guerrero, lawyer of the Association of the victims of terrorism.
Manuel, for his part, was injured as a result of the avalanche which caused massive outrage. He asks for the maximum sentence for the accused and remembers the consequences the attack left him. "I had been sleeping for a few days, I dreamed that they were chasing me and now I'm still afraid of everything," he explains.
You will never be able to erase your memories on August 17, 2017, during which 16 people lost their lives in Barcelona and Cambrils.