Technology
Villarejo credits Rajoy with launching Operation Kitchen: "Yes, there is evidence"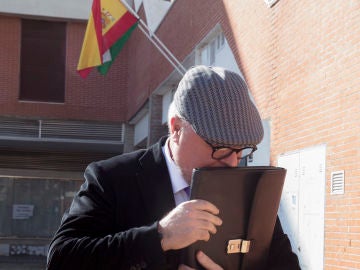 Posted: Tuesday, November 3, 2020 4:58 PM
Former Commissioner Villarejo says Operation Kitchen was poorly planned and was ordered by someone far more powerful than the then Home Secretary, so far the most important politician charged. Without regulating it, he points the finger at Mariano Rajoy. This is what he assures in an interview for the newspaper "El País", the first he has granted since entering prison.
According to Villarejo, it was started by someone "from much higher. Fernández Díaz did not have the capacity to make a decision of this magnitude. Much higher." Thus, without citing him, he slips that he would have been Mariano Rajoy.
And asked if there is any evidence against the former president, he said yes. "I think there are, what happens is I imagine they are waiting for it to be cooked their way. They will wait for the appropriate political moment. I'm afraid there is. have evidence and let them know, "he said.
One of them could be the recording Luis Bárcenas allegedly made of the former president. Villarejo confirms that it has been done, although he is not sure if it still exists. He explains it like this: "Maybe. Bárcenas recorded Rajoy. But all that kind of thing …". In addition, he designates the PP staff at the moment when he is asked by whom he entrusted the start of the operation: "I am told from Mrs. Cospedal to the Minister, the Secretary of State".
In the interview with "El País", the former commissioner also said that the recording of his meeting with Ignacio González was made public, among other things, because the PP wanted him to get out of politics. "The recording was released because there was a situation where Ignacio González was wrong and accused me of trying to blackmail him, and that was a lie. On the other hand, there was a interest in the PP to remove González from the middle. "
Regarding the former president of the BBVA, Francisco González, he claims to be fully informed of the operation to prevent Sacyr from taking control of the bank and thus defines González. GF: He's one of those bad gentlemen, but then they deny it, they confess and so on. If you use it, don't deny it. He's one of those liars, I never liked him. "