Technology
Vox censorship motion against Pedro Sánchez's government, live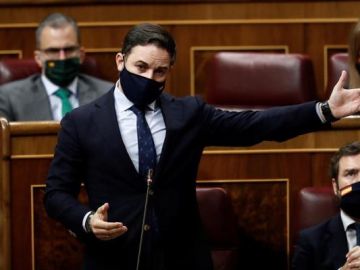 Published: Wednesday, October 21, 2020 7:51 AM
The motion of censure presented by Vox against the government of Sánchez begins at 9 am in the Congress of Deputies. You can follow the minute-by-minute debate here and live in the video that accompanies these lines. Vox MP Ignacio Garriga will be the first to speak, followed by the candidate for the censure motion, Santiago Abascal. For its part, the government will have the right to respond at any time.
As one might expect, the censure motion will not take place as Vox only has the support of its 52 deputies, far from the majority needed to defeat the government.
The People's Party is still not revealing whether it will vote against or abstain. The only thing he has revealed is that his vote will not be affirmative. "We are not going to support this motion of censure, we are working on what matters to the Spaniards," Cuca Gamarra said. For what it's worth, the UPN – a traditional PP partner in Navarre – has already announced that it will vote against because, they say, this motion "is irrelevant".
The citizens have already said from the start that they will vote no and understand that the Vox movement is "legitimate, but partisan". And that only thinks of the interests of his party. As for the direction of the vote that the People's Party may have, "I am not commenting on the decisions of another party," said Ciudadanos parliamentary spokesperson Edmundo Bal.
For Esquerra Republicana (ERC), this motion "is part of the strategy of the far right, of trafficking in the virus. This is very bad news and the debate will be very savage ". But if the Catalan leader is clear on something, it is that this motion is directed more against Pablo Casado than against the director general, Pedro Sánchez, since his objective is to swallow up the PP ", recently declared Gabriel Rufián in a statement. interview.
Íñigo Errejón, from Más País, after assuring that the motion would not succeed, warned: "The success of the government will not depend on the failure of the motion, but on the fact that the Spaniards stop being afraid." And it is because, according to him, the executive of Sánchez insists on "mistreating" the partners who facilitated his inauguration and who are those who can give security to the legislature.