Technology
"We cannot make decisions today and tomorrow. It will not be understood"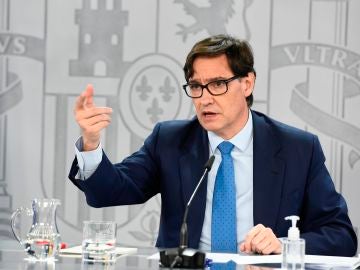 Posted: Thursday, November 5, 2020 1:17 PM
The central government continues to insist on its stance on containment: wait and see if the restrictions that have been enforced over the past two weeks take effect and stop the increase in coronavirus cases and incidence.
There are already several regional presidents who have asked the executive to apply this measure, but the Minister of Health urges to wait because "the measures which have been made available" to the communities "are very powerful".
"You have to evaluate the measures taken and wait two or three weeks. At the moment there is a very powerful set of measures available to the communities," he said during his visit to the group's facilities. Zendal in Vigo.
We cannot make decisions today and tomorrow. The citizens will not end up understanding us "
In Salvador Illa's opinion, it is not possible "to make decisions today, tomorrow more and more the day after tomorrow. The public will not understand us". "It is so important to take the measures, to evaluate them and to stick to them," he said.
So far, Asturias, Castilla y León, Ceuta and Melilla have already requested home care from the government, while in other autonomies they do not exclude it due to the increase in infections. This is the case of Castilla-La Mancha or Andalusia, who see it as a last option but do not exclude it completely either.
The health chief also spoke out on the Christmas celebrations, warning that "they will not be like last year" due to the health situation. "We want to stabilize and bend the curve, we are not well," he condemned.