Technology
"We need two or three weeks to see the results"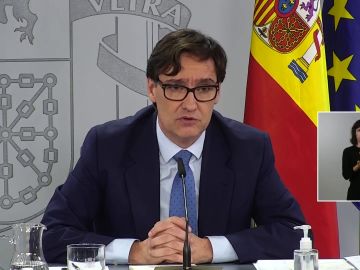 Updated: Wednesday, November 4, 2020 7:04 PM
Published on: 04.11.2020 18:38
The government insists that house arrest is not, for the moment, on the table for any community. The Minister of Health, Salvador Illa, defended after the Interterritorial Health Council that, on the one hand, the communities still have a "margin" to take "many measures" which the state of alarm envisages, and that autonomous governments can decree.
On the other hand, Illa estimates that to act with "rigor", it takes between "two and three weeks" to see the results of the measures which are applied, as recommended by the experts. "You have to be rigorous and give yourself enough time to see the results," he added.
In this sense, the Minister of Health gave as an example that some communities which applied restrictions for more than 20 days "have already seen results and a certain stabilization". Those who have done it for a period of 15 years, he explained, "are starting to see results."
Thus, Illa recalled that "the measures are taken on the basis of indicators", some of these measures are common and others specific to the autonomous communities. Then, he insists, we must "rigorously assess" the evolution of these indicators after their application.
In addition, concerning the minimum duration that the restrictions applied by the autonomies must have, Illa indicated that at the Interterritorial Council, she proposed that in general the measures be taken with a minimum duration of seven days.
However, in the event of particular situations which, from the point of view of the experts, could favor measures of less than seven consecutive days, they will be discussed bilaterally (Autonomous Government-Health), and if they affect the whole, they will be discussed. to the Interterritorial Health Council. Thus, Illa confirms that communities wishing to apply restrictive measures for less than seven days must have the consent of the ministry or the rest of the communities.
Strong and unanimous condemnation of the altercations
The health services of all the autonomous communities, as well as the central government, have condemned "unanimously and forcefully" within the Interterritorial Health Council the altercations and vandalism that have occurred in recent days in different regions from Spain.
"This is not the way, denial and trivializing things are not the way," said Illa. He also wished to recognize Spanish citizenship, "which the great majority have had and continue to have an exemplary attitude".