Technology
"We will do it by one formula or another"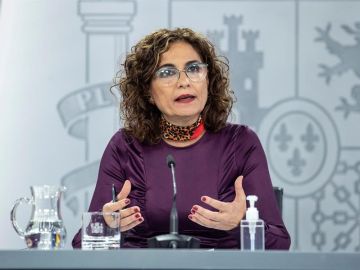 Updated: Tuesday, November 10, 2020 4:08 PM
Published on: 11.10.2020 16:06
The government promised on Tuesday to lower the price of masks in Spain and for that it announced two possible ways to make it effective: reduce the VAT on them or reduce the maximum price that had been established at the start of the pandemic.
During a press conference after the Council of Ministers, the spokesperson María Jesús Montero explained that this reduction must be done "in the absolute respect of the legislation in force" and underlined that the way of the reduction of the VAT that had been put on the table was "prevents" "European regulation".
In any case, Montero said that "the finance ministry has approached the European Commission to confirm this point as to whether the regulation really allows some flexibility in this measure".
So, the Minister made sure that in case they confirm that it is not allowed to reduce VAT on masks, they proposed that the reduction be included in "the current directive which is being processed to lower the price of PCR ".
"If this is not possible, the Spanish government, which was the first in the European Union to establish a maximum price for masks, will reconsider this price once there is more supply in the market for different companies that offer this material, something that did not happen when the price of the mask was set by the health ministry, "he said.
Montero settled the question by stressing that "by one formula or another" they will lower the price of the mask: "Either by reducing the VAT, or by reducing the price that has been established in Spain".