Technology
"We will try to bring them together, but it will not be the same"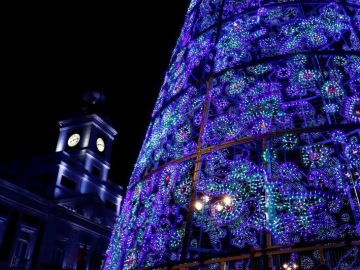 Published: Tuesday, November 10, 2020 10:35 a.m.
A few weeks before the start of the Christmas season, data on coronaviruses in our country is not improving and the situation does not seem to be changing despite the restrictions applied. Therefore, there are more and more voices that point out that this year Christmas will have to be celebrated in a very different way.
The Minister of Health went further and left it open that there could be family reunions, at least as we have understood them so far. "We are going to try to reunite families, but everyone knows it will not be the same," he said of this.
Salvador Illa, in statements to "RTVE", insisted that "we are living with a very contagious virus" and called for caution in waiting to see how the data evolves in the weeks to come.
What he clearly showed is that the central government is already working with the Autonomous Communities to see what decisions are made regarding these celebrations.
Already last Saturday, in an interview with LaSexta Noche, the Minister of Health indicated that decisions will be taken according to "the epidemiological conditions in which we are arriving" at these important dates.
"We will try to do as much as possible, but obviously it will not be the same Christmas as in previous years and we will have to adapt to Christmas, as we do with other questions, to the epidemiological reality that we have at this era, "he said. .
There are already many regional and local leaders who have announced the suspension or modification of performances typical of these dates, such as parades, Christmas markets or fairs.