Technology
what can and cannot be done from today and Monday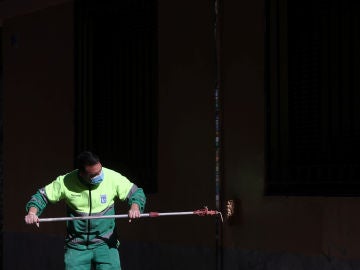 Madrid
Posted: Saturday October 24 2020 09:22
If you live in the Community of Madrid, you may not be clear about the limits you have today in the field of mobility. The end of the state of alarm means that the only current measures are those imposed by the regional government, measures which come into force from Monday and, in some cases, from this Saturday.
Starting with the basics, we need to talk about the areas in which these restrictions will be applied. In the capital of Madrid, these areas are Núñez Morgado (Chamartín), Guzmán el Bueno (Chamberí), San Andrés, San Cristóbal and El Espinillo (Villaverde), Entrevías, Peña Prieta, El Pozo del Tío Raimundo, Alcalá de Guadaíra, Rafael Alberti and Numancia (Vallecas), Daroca (Ciudad Lineal), Vinateros-Torito, Pavones and Vandel (Moratalaz), Puerta del Ángel (Latina), Begoña (Fuencarral), Infanta Mercedes and Villamil (Tetuán).
The municipalities in the rest of the Community of Madrid affected by the restrictions are: Collado Villalba (town), Guadarrama, Majadahonda, Villarejo de Salvanés, Colmenar de Oreja, Morata de Tajuña, El Boalo, Pozuelo (the region of San Juan de la Cruz ), Torrejón de Ardoz (Borders and Compass), Parla (San Blas and Painters) and Colmenar Viejo (Colmenar Viejo-Nord).
Capacity, curfews, fines …
If you live in one of these areas, be aware that from Monday, the entry and exit of people will be restricted except in the case of certain justified movements. Road traffic through these areas will be permitted as long as it begins and ends outside of them.
In these 32 basic areas, the capacity of places of worship is limited to one third, while in standby there can be a maximum of 15 participants, if they are outside, and 10 if they have held in closed spaces.
The parks are also closed from Monday, so this weekend you can still go to these areas barrier-free.
But a restriction has already entered into force, and not only for these areas, but for the entire Community of Madrid. This is the "curfew" by which meetings of non-partners are limited between 00:00 and 06:00, both in public and private places.
What about the fines? As happened in previous restrictions, approval from the Superior Court of Justice in Madrid is required, so at the moment agents could only report on the restrictions, but not very well.
The restaurant must close at 10 p.m. in areas with reduced mobility (except for home delivery services); in unrestricted areas, the cut-off time will be 00:00, one hour after the alarm status.
If you have to move in an area with reduced mobility, you must have an authorization certifying that the reason for your trip is a case of force majeure.
On this map you can check if the place where you live is in a restricted area: