Technology
What does Article 113 of the Spanish Constitution explain?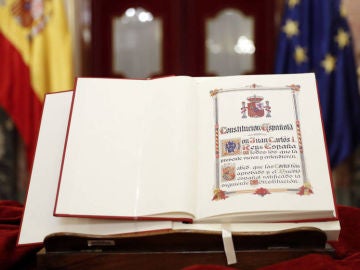 Posted: Wednesday, October 21, 2020 7:06 AM
The Congress will hold this Wednesday and Thursday one of these sessions that do not appear in the usual calendar: a motion of censure. This is the only remedy by which the Congress of Deputies can declare on its own initiative the loss of confidence in the government.
This time, the motion of censure will be led by Vox, who will present its leader, Santiago Abascal, as a candidate to occupy the presidency of the government and thus remove Pedro Sánchez. The procedure which will begin this Wednesday is enshrined in articles 113 and 114 of the Constitution.
The first of them recognizes in its first section the competence of the Congress of Deputies to "demand the political responsibility of the government by the adoption by an absolute majority of the motion of censure". The type of responsibility established by the precept is of the joint type, i.e. a motion of censure can never be presented with regard to one or more ministers but must be directed against the entire cabinet. Furthermore, as this section indicates, the requirement will only be applied if the proposal obtains the support of 176 deputies, who constitute the absolute majority of the House.
Second, Article 113 states that the motion of censure "must be proposed by at least one tenth of the deputies", which means that at least 35 deputies must sign the document presented to the Congress Bureau. Along with the signature, the name of the candidate for the presidency of the government must be included. The vote for this candidacy does not take place until at least five days have elapsed since its presentation. For example, in the case of Vox's vote of no confidence, it was presented at the end of September and is debated at the end of October.
In addition, according to this article, during the first two days of the said period, alternative motions may be presented. Of course, if one of the censure motions is not approved by Congress, its signatories cannot present another during the same session.
What happens if the censure motion obtains an absolute majority?
If the proposal of the party presenting the censure motion obtains the support of at least 176 deputies, then the candidate will occupy the presidency of the government.
For that, the first thing which would happen – and which marks article 114 of the Spanish Constitution – would be that the "government presents its resignation to the king". Then, having obtained the absolute majority, it will be understood that the proposed candidate has the confidence of the Chamber and that the King will therefore appoint him President of the Government.
This fact has only happened once in the democratic history of our country: it was in 2018, when Pedro Sánchez (PSOE) obtained an absolute majority and became Prime Minister after dismissing Mariano Rajoy (PP ).