Technology
What will happen at Christmas after the declaration of the new state of alarm?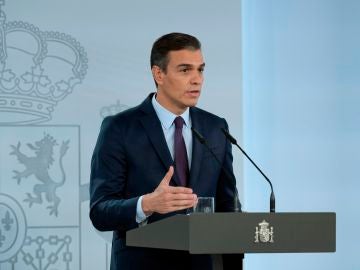 Updated: Sunday, October 25, 2020 3:11 PM
Published on: 25.10.2020 14:55
What will happen at Christmas? The President of the Government, Pedro Sánchez, was asked about this issue during a press conference after the approval of the new state of alert to stop the expansion of the coronavirus in our country, one of the most affected in the world by the pandemic. At the moment, according to his intervention, it is unclear to what extent the new standard could affect the festivals in Madrid.
During his speech, the Chief Executive did not respond directly to this question, although he stated, first, that the Government "does not intend to be on high alert for a day. more or a day less to contain the virus. "Sánchez indicated that the state of alert" is a constitutional instrument in the hands of the Congress of Deputies, as well as its extension. "
"The Department of Health will appear every fortnight in Congress to report on the progress of the pandemic," said the president, who also urged communities to "do their own work in their regional parliaments, while they "It will be the delegated authorities and, consequently, those who manage daily life in a much more direct way.
Sánchez assured that "the responsibility is guaranteed and the balance of fundamental rights", and added: "What the Spaniards need to know is that this decision to prolong the state of alarm for six months obeys to scientists and technicians ". All with the objective, as he continued, of "bending the curve, keeping the virus at bay and entering a much more favorable scenario with conditions different from those we will have in the months to come".
He recognized that "the state of alert restricts several fundamental rights, such as the limitation of night mobility". This measure "would last in principle six months, but could be modified depending on what is happening with the pandemic". It will also depend "on the ability of the communities to demarcate the enclosure, as has been done so far".
Thus, he concluded in this regard that "the Interterritorial Council will be the space where these types of decisions are taken, but the limitation to fundamental rights that affect the entire territory will remain in force throughout the state of alert". Unless "the Congress of Deputies decides otherwise in the coming months".