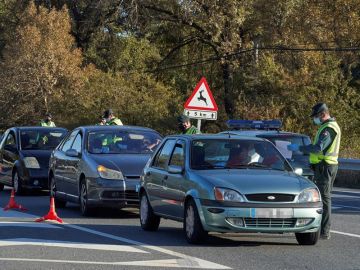 Posted: Thursday, November 5, 2020 10:33 a.m.
Madrid returns from this midnight to confinement of the perimeter to limit the transmission of the coronavirus, coinciding with a long weekend for the Almudena festival, celebrated on Monday, November 9.
Thus, the entries and exits of the Community are limited from midnight on Friday November 6 and until midnight on Tuesday November 10.
Yesterday, Wednesday, the communities and the Ministry of Health agreed within the Interterritorial Health Council that the minimum duration of the restrictions applied by the autonomies – such as perimeter confinements – should be, in general, seven days.
A question that was addressed precisely after the Community of Madrid chose last week to distribute the days of closure between the bridges of Todos los Santos and Almudena.
In this sense, the executive and the communities agreed yesterday that, in specific situations, measures of less than seven consecutive days can be discussed bilaterally between the autonomous government and the health and, if they concern all the territories, they will be discussed at the Interterritorial Council. .
When can you leave and enter Madrid?
During the next days of the perimeter closure, the entry and exit of people from the territory of the Community of Madrid is restricted, except for "duly justified" trips for one of the following reasons:
– Attend health centers, services and establishments
– Go to work and for professional, commercial, institutional or legal obligations
– Go to university, college or preschools
– Return to place of residence
– Support for the elderly, minors or dependents
– Go to the bank, insurance companies or gas stations in neighboring territories
– For required or urgent actions before public, judicial or notarial authorities
– To renew permits and official documents, as well as for other administrative procedures that cannot be postponed
– To take official exams or tests that cannot be postponed
– In case of force majeure or a situation of need
– Any other activity of the same nature, duly accredited
In any case, travel in transit through the community will not be subject to any restriction. In the order collected in the Official Journal of the Community of Madrid, under these lines you can see the details of these cases: