Technology
Wife of ex-commissioner Villarejo arrested in operation in which sale of state secrets is investigated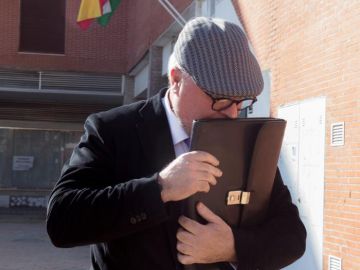 Madrid
Posted: Friday October 23 2020 23:11
Gemma Alcalá, wife of former police commissioner José Manuel Villarejo, was arrested by agents of the internal affairs unit of the national police. As LaSexta learned, Alcalá was arrested in connection with an operation ordered by the judge of the national court Manuel García-Castellón and coordinated by the anti-corruption prosecution in which the sale of state secrets is the subject of investigation.
As LaSexta learned, the arrest took place after a 12-hour search of Villarejo's cell and the family home as part of a secret room, number 28 in the Tandem case. In it, various crimes are investigated, including criminal organization, corruption and disclosure of secrets.
The sources of the investigation indicated that in addition, two other people around the former commissioner were arrested. Alcalá, a journalist by profession, was arrested in Madrid, while the other arrests took place outside the capital.
José Manuel Villarejo has been in prison since November 2017 following a spy investigation he allegedly carried out on politicians, businessmen and personalities from other fields. His wife, Gemma Alcalá, was a director of the Cenyt group, the former commissioner's business conglomerate.
In the investigation into the wiretapping and illegal activities of Villarejo carried out by the judge of the national court Manuel García Castellón in the so-called Tandem case, the name of Alcalá appears several times, which in the coming hours will be brought to justice .