Technology
Will we come back to the situation in March? No, but it will be pretty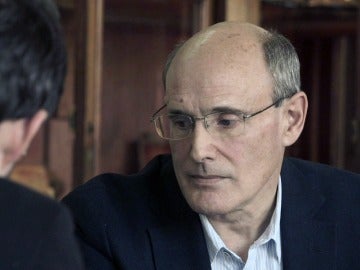 Posted: Friday October 23 2020 08:33
He is one of the most authoritative voices in the healthcare world and although he admits optimism, his analysis of the current pandemic situation in Spain shows a very, very disturbing picture. Rafael Bengoa, former Minister of Health in the Basque government and former adviser to the Obama administration, calls for action now, without delay: "We are on epidemiological alert". He thinks that what we are going to experience now "will be quite similar" to the confinement we have already experienced in March.
"We need to act, and not just to control the virus, but because we desensitize ourselves every day 150 or 200 deaths from COVID-19. It's like one or two planes are falling every day. You can't normalize one. absolutely enormous mortality situation. We must change that too ", he said in an interview published this Friday by 'El Mundo':" When you already have this level of contagion, of community transmission, there is nothing other than being very strict in the response ".
Although we cannot compare ourselves to March – "it was a perfect storm that we could not anticipate, but this second wave was a predictable storm" -, at the "clinical level", he adds, "we have much more control over the situation than in March. , but the epidemiological control is not better and we have a very high mortality rate. We are not controlling contagion in terms of the public health measures that we have to put in place. "
Until there are enough people vaccinated, which at least will take the whole of next year, it is essential to continue protective measures.
According to him, we can still control the situation, "if we do a mobility restriction procedure very incisively. If we keep trying to manipulate those sawtooths that the statistics show, now the numbers are increasing a bit, now they are. decrease a little, no we will succeed. We must make them fall a lot, until incidences of 50 or at most 100 cases per 100,000 inhabitants. And then succeed in maintaining them at this threshold "
He acknowledges that it won't be possible to turn down much more until there is a vaccine, but even if it arrives at the end of the year, he stresses, it will not be possible. to start vaccinating in March or April, "which I hope the effect will not be immediate". For this reason, until there are enough people vaccinated and therefore sufficient herd immunity, "which at least will take the whole next year", it is essential, he says, to continue with measures. protection, such as masking or social distancing and also with local control of testing, isolation and follow-up that helps control any outbreak.
Politicians clap on the wrist
This does not help, in his opinion, the behavior of the political class, debating a motion of censure in Congress with a million dead worldwide and a million infected in Spain. "There is a lot of political noise, but a clear leadership vacuum (…) They are very comfortable with simple issues, with ideological issues of whether you are on the left or on the right. we have before us is a complex problem, which does not concern ideologies, and there can be no political disunity because this will only make the situation worse. "
I also see it with pessimism, when I contemplate the great political disunity that exists or that we accept that there are 200 deaths every day.
On how he sees the future, "I see it with optimism if I think that at the clinical level we have more control or that it is possible that next year we can get vaccinated; but also with pessimism, when I contemplate the great political disunity that exists or that we accept that there are 200 deaths every day. I have mixed feelings. "