Technology
Yolanda Díaz says ERTE will "probably" last until Easter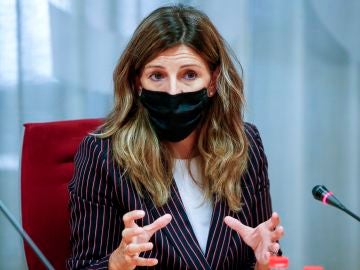 Posted: Friday October 30 2020 10:32
Labor Minister Yolanda Díaz said on Friday that "probably" until Holy Week, help will be needed in the context of temporary employment regulation (ERTE) files and that these mechanisms will be maintained "for so long. as needed ".
"I do not reveal anything if we point out that in the tables that we start in the Balearic Islands (…) there is a forecast that probably until Easter we will need help," Diaz said in statements on Antena 3.
"The ERTE mechanism has come to stay, it makes no sense to drop this mechanism just when we need it most," Díaz added.
The latest agreement between the government, the employers' association and the unions to extend aid to ERTEs linked to the pandemic takes effect on January 31.
Currently, Díaz added, there are around 600,000 force majeure workers at ERTE, compared to 3.4 million who have been affected. "I want to give a message of tranquility", he stressed, "the mechanism will be deployed as long as necessary".
Help to the world of culture
The minister also argued that the Council of Ministers, next Tuesday, November 3, would approve a benefit for cultural workers affected by the pandemic and who had been excluded from other protection mechanisms.
As Díaz pointed out, this benefit aims to cover workers from part of the sector, such as events and all technicians and assistants working there, affected by the pandemic.
Díaz stressed that workers with only 35 days of contribution will be able to access this benefit, of which he did not give more details.