Technology
"You have had my support for the most complex medical task in decades."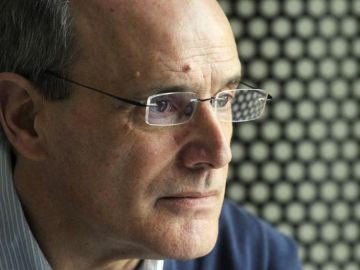 Publication: Sunday, November 15, 2020 1:56 PM
"Better behaviors of the general population, including professionals when they are out of work, reduce the risk that these same professionals will be infected outside and then transmit the infection to their work environment. It was Fernando Simón's words that caused him a wave of criticism from many health professionals.
Among them, those who make up the General Council of Medical Associations – which brings together the 52 medical schools in Spain – an organization which, with the exception of Catalan, has requested the dismissal of the director of the Center for the Coordination of Alerts and Emergencies "for his manifest and prolonged incapacity throughout the course of the pandemic".
But amid so much criticism, Simón has also found important allies, and one of them is neither more nor less than Rafael Bengoa, former director of health systems at the WHO, former minister of health of the Basque government and former Obama adviser. Through his Twitter account, Bengoa came to Simón's defense by asking that he not be singled out for such a "complex" task.
"The General Council of Medical Associations calls for the dismissal of Fernando Simón. This is not the way to go. When errors occur in our hospitals, we ask 'what happened' and not 'who is the fault. "Simón has had my support for the most complex medical task in decades!" Bengoa expressed through social media.
In an interview with EFE, he also estimated that home confinement "strictly", although a little milder than in March and April, would "prevent 400 deaths per day" from the coronavirus, and considers this better option than "living with the virus".
The former WHO adviser stressed that, in addition, the countries which followed this strategy of containment "see their economy grow", in particular South Korea, Australia and New Zealand, which return to the normal. According to Bengoa, the option of "living with the virus", which is the "political trend" in Spain, would mean continuing for "another five or six months" with the current partial restriction measures "and accepting very high mortality".